Master O loves stuffed toys.  
Yep at age 5 he still has an obsession with his two favourite companions Oscar and Rolley, the stuffed toy dogs.  Then last term a new "friend" entered his life.  Garfield.  The class "pet".  Each student has a turn taking him home and then writing about what he did at their house!  
So what was the first thing Master O wanted to show Garfield…..
The Sunset of course.  This child is truly remarkable.
Linking up with….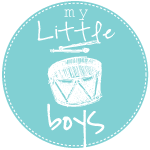 Related posts: