When I started "My Pigeon Pair"  I featured a lot of work at home businesses.  Time has got away from me and life is sooo busy but today I want to MAKE time to introduce a new business and blog that has popped up on our radar.
Spotty Owl Designs.
In the words of Spotty Owl Designs creator Laura.
"Spotty Owl Design is a WA-based business providing gorgeous handmade items to businesses and homes across Australia. Established in February 2011, Spotty Owl Design has already supplied over 100m of bunting to corporate clients but the most popular item is absorbent cloth nappies for dolls which were recently exhibited at the Perth Royal Show. They also produce nursery and bedroom decor, toys, gifts, clothing and more.
I've been sewing since I was 4 and have been asked by people to make all sorts of items… including some custom cloth nappies for a sweet little preemie baby.  When I was contacted by a Melbourne Marketing firm about being their bunting supplier I decided to set up properly as a sole trader. Most of the things I made are the things I have been making for years for myself, for my Guide Unit or for my daughter.
I work fulltime as an Office Manager in the Resource Sector so my business is my little creative outlet, my thing I do just for me. Besides which, I sew and make way more than one household can hold!"
You can find all of Laura's creations on Facebook and on her blog!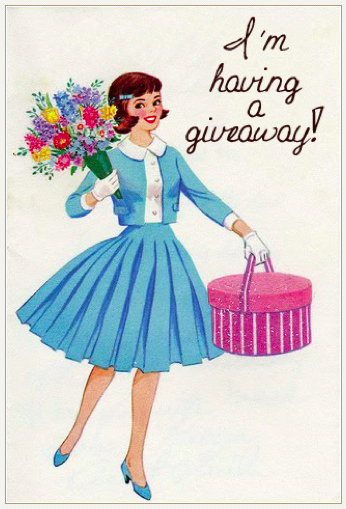 To celebrate our 1000 Facebook Likers (yes that celbration is still going) Laura is giving away a hair clip frame to a lucky member of the flock!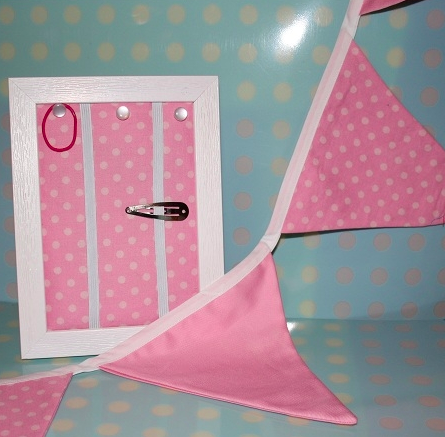 Simply.
1.  "Like" Spotty Owl Design on Facebook let them know who sent you!
2. "Like" My Pigeon Pair on Facebook.
3.  Leave a comment here telling us why you would love a hairclip frame!
The fine print.  Giveaway open 7am October 24th and Closes 7pm October 26th.  Open to Australian residents only due to postage.  Winner chosen via random.org.
Good Luck!