Teachers are very special people.  We all can remember a teacher in our life that made a big difference, wether it be positive or negative.  Master O has been blessed by two remarkable teachers!  They put up with 22, 4 year olds every day complete with spew, runny noses and toilet accidents. They deserve a medal!  But a gift will have to do! World Teachers Day is celebrated around the world on the 5th October but in Australia (because we are on school holidays at the time) we celebrate our teachers on 28th October.  But do you really need a specific day to celebrate the amazing teachers in your life?  I am sure they would love these presents any time of year!
Coffee loving teacher?  YES PLEASE!  A mug with a flavoured coffee sachet wrapped up nicely…"Thanks a Latte for your hard work"..how clever!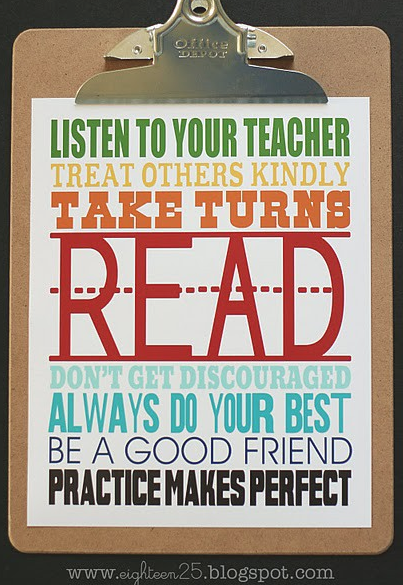 A great free printable, frame it for the classroom!  Good for a male or female teacher!
This is just too clever!  Wouldn't it make a classroom door decoration!  I need to find a clever Mum to make one for me!
Simple and oh so sweet!  How about a plant for the classroom or for the teacher to take home!  Love the sunny yellow pot and the chalkboard label!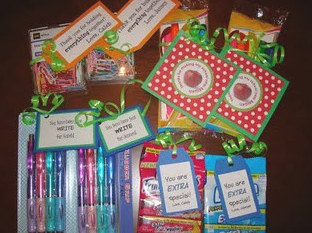 An erray of cheap and VERY EASY gifts!  You may even have some at home it's all in the clever labels!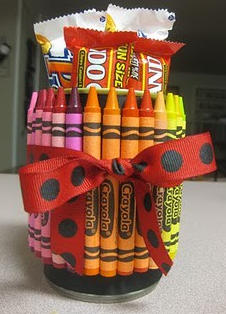 I have to make this one!  Take an old jar or can, hot glue some crayons around the outside, wrap in ribbon and you have a divine vase!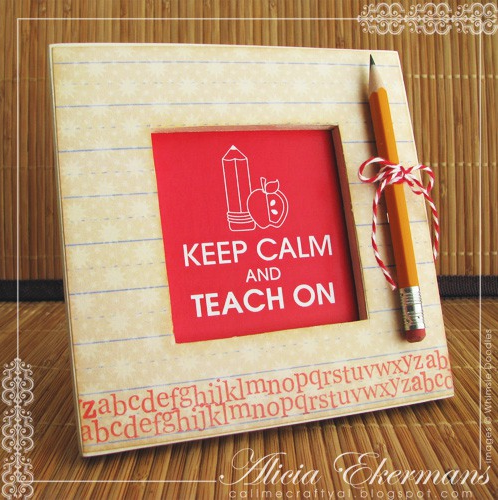 Ok so this isn't a home made one but you could easily do this to a frame you have at home!  Even if you just added the pencil and ribbon!
Have some highlighters around?  Teachers can never have enough highlighters!  This present could easily be done at the last minute for under $2!!!
Don't forget the specialist teachers!  The poor Music and PE teachers often miss out because they don't have a class of their own!  Take a bucket and add a sticker to the front and fill!  How about some cute novelty whistles for the PE teacher!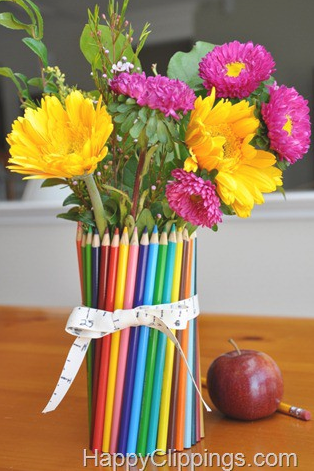 Another creative way to make a vase!  Some new coloured pencils wrapped with a tape measure!
I absolutely adore this idea!  Especially for kindy or daycare teachers!  Some personalised handwash or hand sanitiser!  You can buy clear sticker sheets from Officeworks, put them through the printer ane you have this nifty idea covered!
If only I could find some rulers this cute!  I would just use a regular photo frame and glue some rulers straight to the top of it!  What a lovely memento!
This free printable is oh so vintage and oh so sweet!  It would make a lovely notebook cover or simply framed!
The possibilities are only limited by your creativity!  There are too many for just one post!  I will bring you more later this week…but until then…get the glue gun ready!
Oh and…..I BLOG ON TUESDAY's!!!!  Linking up with Diary of a Stay at Home Mum!
Related posts: