"My Pigeon Pair" seem to be taking it in turns to play the role of the "Fussy Eater" in our household.  Just when one starts eating a variety of foods, the other returns to the macaroni and cream cheese diet.
I have been at my absolute wits end.  Well actually further then wits end (if that's possible)  It is doing my head in! I am making three or four variations of dinner trying to convince everybody to eat!  Don't they know there are children in Africa who would walk 100kms to eat this food!!!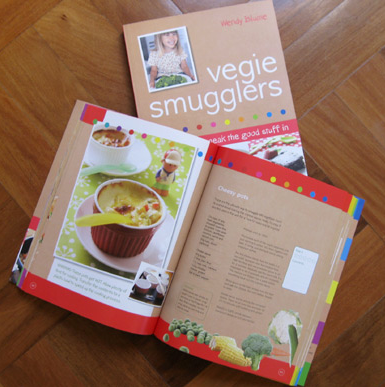 So this week we are trying something new!  The wonderful Vegie Smugglers has entered our lives and this week all our meals are coming from Wendy Blume's "Vegie Smuggler" cookbook.   If this doesnt keep them happy, nothing will!
Monday ~ Meat Free Monday ~ Vegie Bolognaise
I find it tough to include a "meat free" recipe each week, but it truly does wonders for our budget!  We are a huge pasta eating family and this new take on the traditional Bolognaise is right up our alley.  Make an extra batch and put in the freezer for next week!
Tuesday ~ Sausage and Lentil Rolls
On the look out for high fibre meals for the kids (and you) Lentils are extremely high in fibre.  Unfortunately they are seriously lacking from my kids diets because I am highly allergic to them!!!  But hubby has agreed to give this simple recipe a go for me!  They will also make great lunchbox treats!
Wednesday ~ Mini Frittata's
My kids love egg based meals and have been known to eat quiche so I am hoping this one will be a winner.  Best of all I love mini versions of anything and these will also make great lunchbox treats!  I am making up an extra batch to freeze!
Thursday ~ Sausage Fried Rice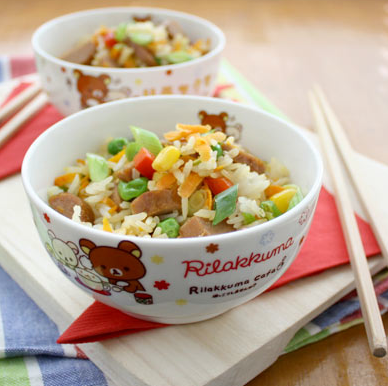 What child doesn't love sausages!  This is a clever recipe to get "smuggle" some vegies into that sausage dinner!  I always use the rice cooker to cook rice for the kids as it makes it a little stickier and hence easier for them to scoop up on their spoons.  Just the same, get the messy at ready!
Friday ~ Salmon Pikelets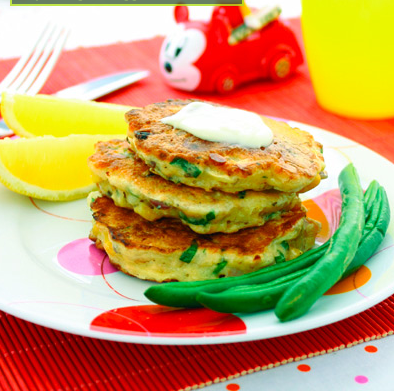 My kids LOVE salmon.  Unfortunately they particularly love the fresh and smoked variety which is very expensive.  Salmon is high in Omega 3 which is great for everyone especially kids! So this week our salmon recipe comes straight from a tin.  I am hoping to make them a bit smaller than the picture (bite size) so Little Miss A can eat them with her hands!!!  Oooh just thought how nice these would be with a dollop of Lime Aioli!
So that's this week Menu Plan for my fussy eaters!  For all the recipes head to vegiesmugglers.com.au
Do you have a fussy eater?  Care to share your fussy eater tips??
Linking up with The Organised Housewife
Related posts: