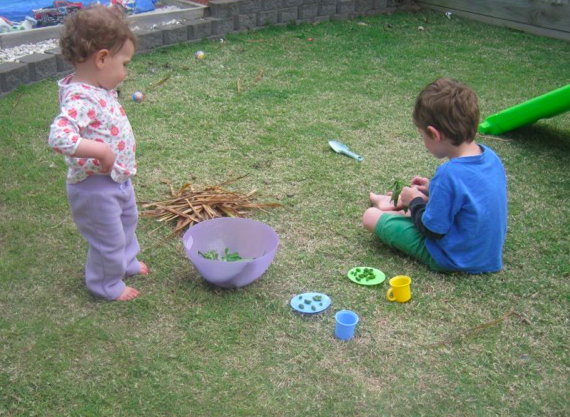 A cooking masterpiece.  
On the menu ~ Soup of Broccoli, Parsley and Cabbage with a touch of sugar and salt.  
For dessert – Green Berries.  
Otherwise know as leaves, weeds and sand "cooked" over a palm leaf fire with green mulberries smothered in dirt!  If only preparing dinner was really that easy!
Linking up with My Little Drummer Boys for Wordless Wednesday
Related posts: